In South Carolina, businesses and individuals depend on the information provided by private investigators. Using high-level investigative skills and legal knowledge, private investigators can locate evidence for court cases, investigate a wide variety of crimes, and will sometimes work to find stolen property and return it to its proper owner.
South Carolina requires private investigators to be employed by a private investigator agency, which is why many people entering this profession apply for a private investigator business license. The South Carolina Law Enforcement Division (SLED) requires meeting strict standards before a license will be granted.
Find schools and get information on the program that's
right for you.
(It's fast and free!)
South Carolina Private Investigator License Requirements
Minimum Requirements
Age: A private investigator in South Carolina must be at least 18 years of age. However, if you plan to carry a firearm while working as an investigator, you will need to be over the age of 21.
Provisional Requirements: Only US citizens can apply to be a private investigator in South Carolina. You also may not hold a position that would result in a conflict of interest.
Criminal Background Check: You will need to submit to a background check to receive your license, and if your background check reveals a felony, you will not be able to receive your license.
Discharge from Military: If you have been discharged from the military, your discharge must either be honorable, general or uncharacterized. Dishonorable discharge make you ineligible to work as a private investigator.
Financial History: South Carolina does not examine the finances of aspiring private investigators.
Mental Health Check/Mental Disease or Defect: No mental health check is required.  
Insurance Needed: To receive your private investigator license, you will need to acquire a $10,000 surety bonding.
Automatic Disqualifications: Crimes of moral turpitude and certain pending criminal charges will prevent licensure.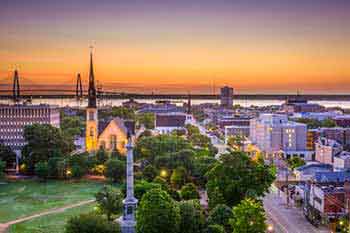 Education and Experience
Degree and/or Accepted Experience: South Carolina has very specific experience requirements for becoming a licensed investigator. You can either have three years of experience as a police officer tasked with investigation or three years of employment in a licensed investigation business. A PI Study Certificate or associate's degree counts as six months of experience, a bachelor's degree one year and graduate degrees are 1.5 years.
Written Exams: A written exam is not required for licensure as a private investigator in South Carolina.
South Carolina Private Investigator Training
Training is a vital step on the road to becoming a South Carolina private investigator. The state maintains a list of approved training courses, which can be used either to learn private investigation skills or to fulfill continuing education requirements. You could also pursue a related degree in varying fields like forensics, criminal justice, political science, or law.
Forms Needed for a Private Detective License in South Carolina
Fees Required: You will need to pay a $350 license fee to the South Carolina Law Enforcement Division (SLED). This is in addition to the $10,000 surety bond.
Registration Needed: The application you send to SLED should be signed, notarized and include the following items: two fingerprint cards, your surety bond, a statement from your Court of Clerks that you have no outstanding civil judgments, a color photograph, a sample contract, disclosure of the principal owners of your business, proof of work experience and forms PD/PS-9 and DD-214 — DD-214 is only for former servicemen.
Maintenance Required for PI License: Your license will last for two years. Renewal depends on having participated in twelve hours of continuing education during this two-year period.
South Carolina Private Investigator Salary
The Bureau of Labor Statistics does not provide employment or salary information for South Carolina private investigators. The statistics for the national level, however, can give some idea of prospects for this career. The 2015 median pay for private investigators at the national level was $45,610 per year. Private investigator jobs are expected to grow nationwide at a rate of 5% between 2014 and 2024.
Links to State Government Pages or Other State Resources
South Carolina Law Enforcement Division (SLED)
South Carolina Association of Legal Investigators
Private Investigator Programs and Schools in South Carolina
Get Your Degree!
Find schools and get information on the program that's right for you.
(It's fast and free!)
Choose your area of study and receive free information about programs you are interested in. Private investigators are used by law firms, law enforcement, insurance companies, as well as individuals to conduct investigations to build criminal and civil cases. A degree related to criminal justice could benefit an aspiring private investigator greatly. Request information from multiple schools to find the best program and educational opportunity for you!