Civil investigations are conducted to reveal and organize the important information required for a civil trial. A civil trial differs from a criminal trial in the sense that with a civil trial, individual citizens are usually in contention over a case pertaining to citizen rights.
Find schools and get information on the program that's
right for you.
(It's fast and free!)
Civil investigators focus on investigations within cases of civil law. The responsibilities of civil investigators can include the following:
Working as insurance investigators or as security officers for certain companies
Finding people who have disappeared without paying certain accounts in full or failing to set up payment plans for their debts
Gathering of evidence for use in civil court cases
Testifying in court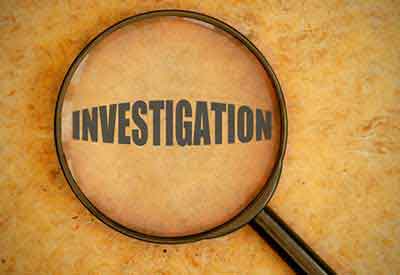 A civil investigation includes collecting data and supporting materials for civil legal matters, such as lawsuits that are "damage-claiming" after a car accident. Both sides in a legal case are able to conduct investigations to accumulate materials that can be used for cases. Often, attorneys who focus on matters that are civil will contract with a PI for civil investigations, utilizing his or her expert investigation skills.
Within civil investigations, people utilize a variety of tools to gather important information. Key activities often involve conducting surveillance, accessing records, interviewing individuals, and taking relevant photographs. Civil investigators are goal-driven, focusing on gathering as much relevant information as possible in order to provide the attorney with plenty to search through for later determinations of relevance in court. Civil investigators are instrumental to successful outcomes in court on important cases year after year.
Civil investigators usually complete "activity and expense daily reports" and produce progress reports for their clients.
Civil investigators must be willing to work within varying conditions and sometimes dangerous or hostile environments. Diplomacy and maturity are important attributes for a civil investigator.
The average civil investigator salary is close to 60,000 per year.
Online Criminal Justice and Private Investigator Programs
Get Your Degree!
Find schools and get information on the program that's right for you.
(It's fast and free!)
Choose your area of study and receive free information about programs you are interested in. Private investigators are used by law firms, law enforcement, insurance companies, as well as individuals to conduct investigations to build criminal and civil cases. A degree related to criminal justice could benefit an aspiring private investigator greatly. Request information from multiple schools to find the best program and educational opportunity for you!