What is a corporate investigation? Corporate investigations are the thorough investigations of a business or corporation in order to reveal wrong behaviors, or deliberate actions, possibly perpetrated by employees, managers, or outside parties. Additionally, corporate investigation includes thorough background checks on potential employees or associates.
Find schools and get information on the program that's
right for you.
(It's fast and free!)
Some of the background services offered by a corporate investigator:
Government Sanctions
Criminal Records
Verification of Social Security
Employee Credit
Drug Screening
Education background
Employment background
Professional License
References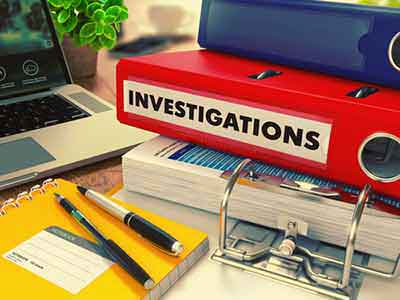 Corporate Investigations
Highlights of corporate investigative work:
A corporate investigator may work inside company security personnel or through an outside firm.
The corporate investigator may engage in corporate surveillance involving tracking of detailed computer usage and the close monitoring of areas in a company that are secured.
Employees are sometimes monitored to ensure that ethical conduct is consistent and that company policies are adhered to closely.
Employers seek to hire the most experienced and qualified candidates, with the goal of significantly improving their business bottom line. Corporate investigators can implement advanced computer technology to provide efficient and cost-effective methods for the thorough and competent screening of candidates.
Corporate investigations may involve finding out what happened in cases of theft, property vandalism, or dubious worker's compensation cases.
Below are a few types of industries that can be served by a private investigator:
Recruiting
Hospitality/Gaming
Childcare
Education
Transportation
Financial
Insurance
Manufacturing
Pharmaceuticals/Healthcare
Salary
According to Payscale.com, the average salary for a corporate investigator is 68,400.
Online Criminal Justice and Private Investigator Programs
Get Your Degree!
Find schools and get information on the program that's right for you.
(It's fast and free!)
Choose your area of study and receive free information about programs you are interested in. Private investigators are used by law firms, law enforcement, insurance companies, as well as individuals to conduct investigations to build criminal and civil cases. A degree related to criminal justice could benefit an aspiring private investigator greatly. Request information from multiple schools to find the best program and educational opportunity for you!