The responsibilities of a private investigator can be any of the following:
Investigating vandalism
Investigations of criminal activity
Searches for missing persons
Investigations of cheating spouses
Investigations of fraud
Reoccurring thefts
Cases of worker's compensation
Find schools and get information on the program that's
right for you.
(It's fast and free!)
What Does a Private Investigator Do?
PI's can empower spouses with critical information regarding alleged infidelities of their spouses. Private investigators perform such important tasks as procuring evidence in civil and criminal cases for lawyers and insurance companies. Imagine situations in which there are common thefts occurring at a business; in cases such as these, a PI can often find a resolution. Have you heard of well known cases in which churches have been vandalized? PI's can find the culprits.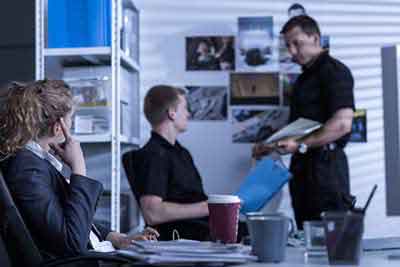 General Investigations and General Private Investigations
What makes an investigation a General Investigation? 
There are several reasons for why investigative cases can be called "general investigations." Many individuals perceive the term "general investigation" as more manageable than the plethora of specific labels that are utilized specifically for cases. In many situations, those who reference the case as a "general investigation" will modify the pay structure and pass on savings to clients; which, of course, is appreciated by those clients. If one is uncertain about the type of investigation he or she is receiving, one can should inquire about what exactly is being investigated and how it is being investigated.
Salary Expectations
According to the Bureau of Labor Statistics, the average private investigator in the United States brings home an average salary of $45,610 per year.
Online Criminal Justice and Private Investigator Programs
Get Your Degree!
Find schools and get information on the program that's right for you.
(It's fast and free!)
Choose your area of study and receive free information about programs you are interested in. Private investigators are used by law firms, law enforcement, insurance companies, as well as individuals to conduct investigations to build criminal and civil cases. A degree related to criminal justice could benefit an aspiring private investigator greatly. Request information from multiple schools to find the best program and educational opportunity for you!