Throughout the United States, there are different requirements for the level of education that one must have to receive licensing to work as a private investigatorin each particular state. In some cases, this can be as high as a high school diploma or all the way up to a graduate education, depending on the position and department.
It is a good idea to gain a college education of some sort because this will not only make you more knowledgeable about your field, but will improve your chances of passing state examinations and earning employment prior to, or upon, receiving your license. Those that choose to go on to pursue a college education should look to complete majors or courses in the following important subjects:
Criminal Justice: Criminal Justice is a great major for those looking to become private detectives. The courses within the major will help you become more competent in ethics, laws, regulations, law enforcement, and the criminal justice process. These lessons will apply to a multitude of situations that can occur on the job as a practicing private investigator.
Psychology: Psychology can be an excellent program to utilize for a career as a private investigator as it allows you to learn more about people's thoughts and patterns of behavior; these skills can be useful when it comes to investigations and interviewing victims, or criminals. Those who are in a different major should attend psychology classes in order to reap their benefits.
Find schools and get information on the program that's
right for you.
(It's fast and free!)
Featured Schools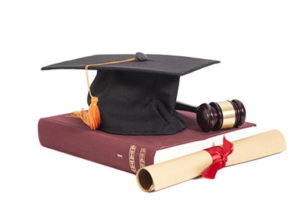 Political Science: Political Science is another great option for those looking to become private investigators because it allows the student to become fully aware of the state and national laws that are in place. Students who pursue a degree in political science will be fully educated on the law and its extent. This will be helpful when training and testing for their private investigator license.
Legal Studies: A degree in Legal Studies provides some of the same benefits as a degree in criminal justice or political science, except with a degree in legal studies, the candidate will have a more in-depth knowledge of the law than with the previous majors. This will be beneficial with testing and training, although those who utilize this major should take courses in the other three majors, as well.
Discover private investigator programs that are a match for you!
These are just a few of the ways that private investigator candidates can educate themselves to be more successful PI's. Although there are other majors that can be beneficial, as well, it is always important to receive the highest education possible to make yourself a well-prepared candidate.
Online Criminal Justice and Private Investigator Programs
Get Your Degree!
Find schools and get information on the program that's right for you.
(It's fast and free!)
Choose your area of study and receive free information about programs you are interested in. Private investigators are used by law firms, law enforcement, insurance companies, as well as individuals to conduct investigations to build criminal and civil cases. A degree related to criminal justice could benefit an aspiring private investigator greatly. Request information from multiple schools to find the best program and educational opportunity for you!