Private detectives in North Dakota can work with private individual clients, with law firms, with local, state, and federal law enforcement agencies, or with corporations. They are present at just about every level of law and government and perform a wide variety of functions. They might conduct background checks for corporate executives. They could track down criminals on the run from justice. They might investigate a cheating spouse. They could even dig up case history or evidence for law firms pursuing a legal case.
This is an exciting, rewarding and important career, and if you're looking for a job where you use your mind and deductive skills on a daily basis, here's how to get licensed to become a private eye in North Dakota.
North Dakota Private Investigator License Requirements
If you're looking to work as a North Dakota private detective, you'll need to be licensed by the state. The licensing authority for ND private eyes is the North Dakota Private Investigation and Security Board. There are requirements that must be met relating to age, education, criminal and psychological history, and other areas.
Minimum requirements
Age: You'll have to be of legal age (18) to work in the field.
Provisional Requirements: ND doesn't have provisional PI licensing.
Criminal Background Check: A fingerprint check is required to prove you have no felony convictions, violent misdemeanors, controlled substance violations, or crimes of questionable morals.
Military Discharge: While military discharge isn't a standard part of licensure, it is required that applicants be of good moral character and dishonorable discharge could cast doubt on this requirement.
Financial History: There aren't any regulations regarding credit or finances.
Mental Health Evaluation: You must be free of any mental defects that might interfere with your ability to perform your duties.
Insurance Needed: Bonding isn't required to get licensed, but you'll need it to defend against potential liability suits.
Automatic Disqualifications: Criminal convictions and mental defects could disqualify one from getting a license.
Find schools and get information on the program that's
right for you.
(It's fast and free!)
Featured Schools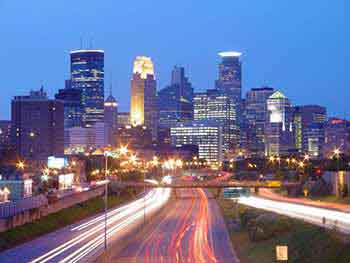 Education and Experience
Degree: You have to have a high school diploma or the equivalent.
Experience: You'll need to have 2,000 hours of on-the-job experience as an employee of a detective agency.
Written Exams: A 150-question exam administered and scheduled by the ND PISB is required with a passing grade.
Training Courses: While not mandatory, a certificate in private investigations from a university or college could prove very helpful.
Discover online private investigator programs in North Dakota that are a match for you!
Forms Needed for a Private Detective License in North Dakota
Fees required: Fees include $40 for criminal background checks, a $100 fee for new applicants and $130 licensure application fee.
Registration needed: Along with your application, you'll need to include a criminal investigation release, certification of training, and verification of employment, as well as two fingerprint cards.
Maintaining Your PI License: Renewals are due by September 30 of your expiration year and carry a fee of $130.
North Dakota Private Investigator Salary
The U.S. Government labor statistics do not list numbers for North Dakota. However, across the nation the median pay for private investigators is around $45,610 annually, with an average projected job growth of 5% by 2024.
Helpful North Dakota Links and Resources
Licensing and Eligibility Requirements
Application and Registration Forms and Fee Breakdown
Private Investigator Programs and Schools in New Dakota
Get Your Degree!
Find schools and get information on the program that's right for you.
(It's fast and free!)
Choose your area of study and receive free information about programs you are interested in. Private investigators are used by law firms, law enforcement, insurance companies, as well as individuals to conduct investigations to build criminal and civil cases. A degree related to criminal justice could benefit an aspiring private investigator greatly. Request information from multiple schools to find the best program and educational opportunity for you!