When a business or individual in Mississippi needs to learn vital information or locate a missing person, they will often turn to a private investigator. Private investigators are investigative professionals who are able to perform background checks, investigate fraud or other financial crimes and can locate fugitives or other missing people.
Mississippi is one of the very few states that does not license or regulate private investigators. The only requirement for working as a private investigator in this state is registering a business in the jurisdiction where you plan to work.
Find schools and get information on the program that's
right for you.
(It's fast and free!)
How to Become a Private Investigator in Mississippi
Minimum Requirements
Age: Private investigators in Mississippi should be over the age of 18.
Other Provisional Requirements: As mentioned, Mississippi does not have any licensing requirements to become a private detective. However, you will need to apply for a business license if you want to operate in the state. Most private investigators will establish a sole proprietorship or a general partnership. If you form an LLC, you will need to register with the Mississippi Secretary of state.
Criminal History: A criminal background check is not required to work as a private investigator in Mississippi. However, if you join a professional organization such as the Mississippi Professional Investigators Association (MPIA), you will have to submit to a background check before being granted membership.
Military: Your military history, including dishonorable discharges, will have no effect on your ability to work as a PI in this state.
Financing: You may have to prove you have a financing plan before you will be granted a business license for your private detective agency.
Psychological Health: A psychological test is not needed.
Insurance: Your business will need an insurance policy, both for your protection and the protection of your clients.
Disqualifications: No factors automatically disqualify you from becoming a private investigator in Mississippi. Your clients, however, may prefer an investigator with good moral standing.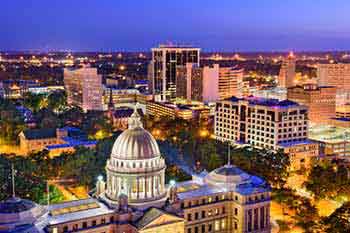 Education and Experience
Experience and Education: Mississippi does not require education or experience for investigative work. However, if you want to be a successful private detective, acquiring the skills and experience most conducive to the profession is a good step to take before applying for your business license.
Written Exams: There are no written exams mandated by the state for working as a private investigator.
Mississippi Private Investigator Training
Private investigation is a job that requires patience, a keen eye and the ability to logically connect sometimes disparate information. Gathering these skills is best done through education, and while Mississippi does not offer certified courses for aspiring private investigators, you can choose to enroll in a degree program.
Many degrees offered by accredited universities are useful for private investigators, especially those focused on the law. Other degrees you may find useful can include criminal justice, computer forensics and investigation.
It can also be a good idea to gain work experience before starting your own private investigator business. Find employment with an already established detective agency and work for a period of time until you believe you are able to offer private investigator services on your own.
Forms Needed for a Private Detective License in Mississippi
Fees: The standard fee for a business license for a business based out of the home in Mississippi is $25.
Registration: After you have registered your business with your local jurisdiction, or with the Secretary of State for LLCs, you can start offering investigative services.
Maintenance Required for PI License: None required.
Mississippi Private
The Bureau of Labor Statistics (BLS) is responsible for tracking employment numbers for private investigators. In 2015, the number of investigators working in Mississippi according to the BLS was 400. The average yearly salary for a Mississippi private investigator is $33,640.
Useful Links
Mississippi Private Investigators Association
Mississippi Secretary of State
BLS Information for Private Investigators
Private Investigator Programs and Schools in Mississippi
Get Your Degree!
Find schools and get information on the program that's right for you.
(It's fast and free!)
Choose your area of study and receive free information about programs you are interested in. Private investigators are used by law firms, law enforcement, insurance companies, as well as individuals to conduct investigations to build criminal and civil cases. A degree related to criminal justice could benefit an aspiring private investigator greatly. Request information from multiple schools to find the best program and educational opportunity for you!