Private Investigators and Financial Investigation
We live in a world where finances are in flux more than ever before. The stock market fluctuates constantly, and companies as well as individuals are the victims of serious data breaches that put identities as well as financial stability at risk. Besides this, corporations have to be more careful than ever before about the deals and partnerships they make.
When these factors come into play, financial investigations have to be undertaken to solve a range of cases from tax evasion to embezzlement to basic due diligence. In these situations, private investigators and financial investigation go hand in hand.
Find schools and get information on the program that's
right for you.
(It's fast and free!)
When Are Financial Investigations Used?
Financial investigations are also called forensic accounting. They are most commonly used to look into corporate misdeeds to uncover evidence regarding allegations of embezzlement, asset searching, tax evasion, money laundering, or other varieties of financial crime. They can unveil evidence of corruption, fraud and even terrorist financing.
How Are Financial Investigations Pursued?
Financial investigations, like many of the jobs of a private detective, are detail oriented and involve painstaking research and data analysis. A P.I. or financial investigator might begin by looking through financial records from bank accounts, real estate and assets, vehicle records, computer background information, and a variety of other money records.
After collecting the relevant data, the investigator will analyze the collected information to track where money is, and how it ended up there. These investigations are intended to be used, if necessary, in court cases to pursue or defend against criminal or civil suits.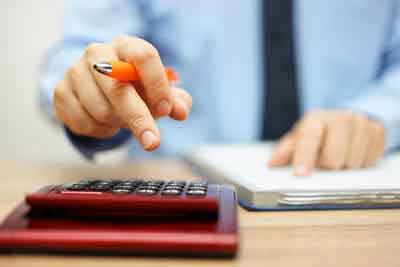 Who Uses Financial Investigation?
Anyone who may have been the victim of a crime like identity theft, fraud or other financial crimes might hire a private investigator to perform a financial investigation of the events surrounding the issue. People who need these sorts of services can include corporations going through mergers and acquisitions, who are dealing with property claims losses, business interruption, shareholder disputes, or internal investigations.
Individuals can also require these services for personal reasons such as divorce cases, car accidents, personal injury suits, arbitration or mediation of suits, and many other kinds of civil suits.
Private Investigators and Financial Investigation
Private investigators and financial investigation go hand in hand. When people are in need of this kind of investigative service, it's vital that they have a professional who is unbiased and licensed to perform the services rendered. Private investigators are just such people.
Because they have access to resources private citizens don't have, and because they are not bound by jurisdiction, P.I.s can often gather evidence that regular law enforcement can't, and the evidence they gather will usually be admissible in court if necessary.
If you have a great head for numbers, outstanding research skills, and great analytical reasoning, the career path of private investigators and financial investigation might be ideal for you. Check out the range of resources we have available and the steps to becoming a private detective in your state, to start on a rewarding and exciting career path helping other people today.
Online Criminal Justice and Private Investigator Programs
Get Your Degree!
Find schools and get information on the program that's right for you.
(It's fast and free!)
Choose your area of study and receive free information about programs you are interested in. Private investigators are used by law firms, law enforcement, insurance companies, as well as individuals to conduct investigations to build criminal and civil cases. A degree related to criminal justice could benefit an aspiring private investigator greatly. Request information from multiple schools to find the best program and educational opportunity for you!