After a car accident occurs, either independent investigators or police will conduct an investigation and follow up with a reconstruction of the incident.
Police will investigate any possible criminal activity (that includes alcohol, speeding, and mechanical violations).
Independent investigators, often assigned by lawyers or insurance companies, conduct analyses to determine who was the cause of the accident.
Find schools and get information on the program that's
right for you.
(It's fast and free!)
Secondly, Inspections are Conducted:
In regards to motor accidents, inspections of vehicles are performed, noting the damage extent and any possible issues that were mechanical.
Inspection of the accident site will include witness interviews, scene photographs, and evidence documentation.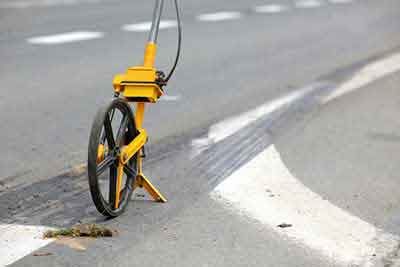 Lastly, Accident Reconstruction:
Detailed information discovered at scene to help determine the cause, or causes, of the accident.
For visual analysis, computer software programs are utilized.
Accidents are not only defined by car crashes. Marine accidents can be investigated as well, such as boat crashes and other incidents on the water.
Reconstruction Elements
Variables integral to the collision reconstruction are considered collision evidence. These facts are specific to a specific case. These facts help build the reconstruction. Once properly preserved, the collision evidence should remain stable. The collection evidence must be properly documented through photography and/or specific measuring by investigators or police close to the time of the collision.
When preparing for a reconstruction, the investigator must consider and analyze the vehicle and other specifications. This important data will help calculate the numbers to be entered into the equations to allow applications of Newton's Laws for proper analysis within the reconstruction.
The investigator will then need to select what collision reconstruction technique should be utilized.
Online Criminal Justice and Private Investigator Programs
Get Your Degree!
Find schools and get information on the program that's right for you.
(It's fast and free!)
Choose your area of study and receive free information about programs you are interested in. Private investigators are used by law firms, law enforcement, insurance companies, as well as individuals to conduct investigations to build criminal and civil cases. A degree related to criminal justice could benefit an aspiring private investigator greatly. Request information from multiple schools to find the best program and educational opportunity for you!